The Episcopal Church in Okate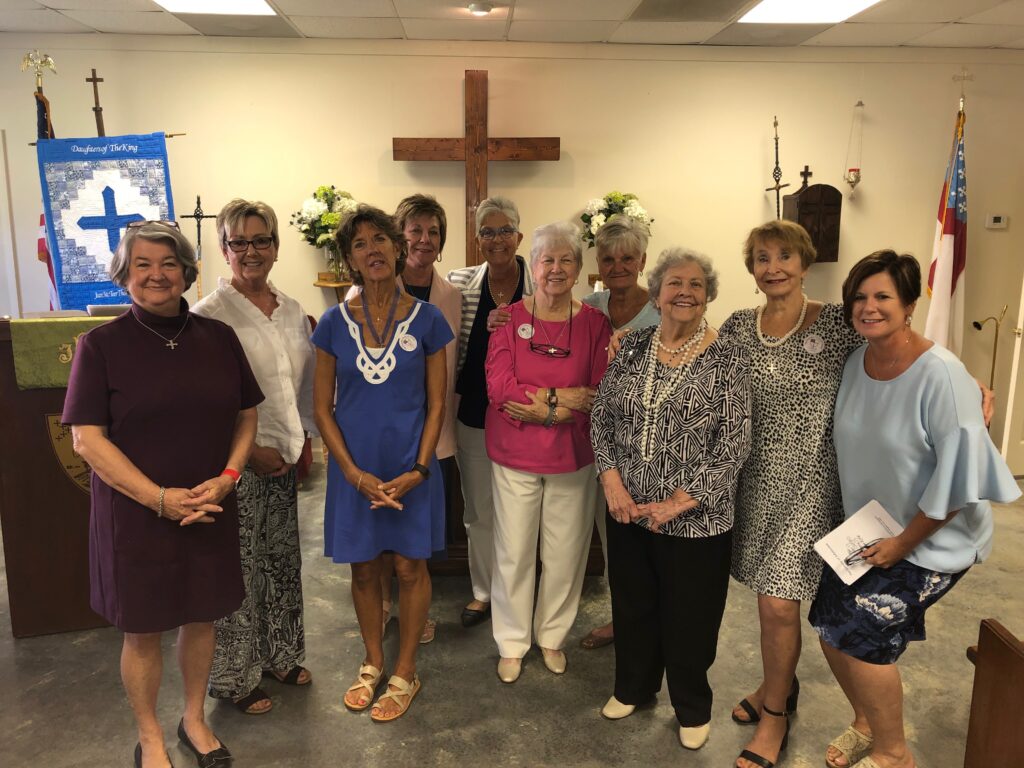 Who We Are
Members of The Order of the Daughters of the King® are women and girls between the ages of seven and one hundred and seven who desire a closer walk with the Lord. We are Christian women, both lay and ordained, who are strengthened through the discipline of a Rule of Life, and supported through the companionship of our sisters. We are all at different stages of our Christian journey – some have just begun and some have been on this path for a long time. But no matter where we are on our sacred journeys, our primary goal is the same – to know Jesus Christ and to make Him known to others.
When we meet
Daughters of the King meet on the first Monday of each month 6:00 at the church Our meetings center around prayers, Our Motto & The Rule of Service are read first from our handbook, each daughter takes turns reading prayers that consist of healing, courage, evangelism. We review our prayer list each month and get any updates about the condition/situation of the people we are praying for. We are always a text or email away to add names as needed as soon as the need arises, (surgery, sickness, death, etc.)
We end by joining hands and saying the Lord's prayer
DOK's are not allowed to hold fundraisers of any kind. We are strictly about prayer. It's a dedication, a way of life to commit to praying for those in need each day. A 12-week study course is required prior to becoming a daughter which gives a discernment period to see if this commitment is what is desired.